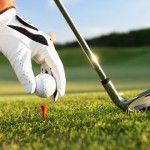 Thailand is the most appropriate place for golf players because of its climate and high-class golf courses. There is everything to make your holidays in Thailand perfect.
Thailand is a heaven for golf lovers. There are over 150 golf courses. You can choose the most suitable location and acceptable price for the course. Imagine green grass, small rivers, wonderful landscapes and good weather. That is how golf courses looks like over Thailand all year around, although you need to know some specifics of the seasons in Thailand before planning your holidays in Thailand.
Which season to choose for your holidays in Thailand?
The period of time from November to February is called the cool season. Temperature is about 20-25°C what makes best conditions for golf players, however you have to be ready to pay higher prices and expect a big amount of visitors. Try to plan your holiday in advance, especially booking apartments.
After the cool season the hot one starts, which is lasting until May. The weather is hot and wet during this period. This season is attractive for tourists because of the big discounts. If you feel comfortable playing golf when the temperature is 30°C then Thailand is waiting for you in spring time.
Starting from June it is rainy season in Thailand. It is raining every day, however rain is not lasting longer that one hour. Golf courses are drying out fast, so even in the rainy season golf lovers are coming to Thailand. Keep in mind that prices are the lowest in this season, so it is a good option for holidays in Thailand if you are on a budget.
There are no doubts that Thailand has everything for golf players and it does not matter if you are a professional or a beginner.
Are you still thinking weather to go to holidays in Thailand?
---
Andra inlägg